Welcome to St. Charles Borromeo!

Rifa de Imagenes de Nuestra Señora de Guadalupe Raffle of Images of our Lady of Guadalupe

Your $5 ticket can buy you the chance to win the following!
¡Su boleto de $ 5 puede comprarle la oportunidad de ganar lo siguiente!

Frist Prize / Primer Premio........ Large Image / Imagen Grande
Second Prize / Segundo Premio...... Medium Image / Imagen Mediana
Third Prize / Tercer Premio ..........Small Image / Imagen Chica

** Winner does not need to be present to win / Ganador no necesita estar presente para ganar**

We will have a ticket table before and after every mass, where you can buy tickets or if you would like to help sell you can also pick up a packet / Tendremos una mesa despues y antes de cada misa, donde puede ir a comprar boletos o si le gustaria ayudar a vender tambien puede recoger un paquete
Thanksgiving Break / Receso de Acción de Gracias
There will be no Catechism classes from November 23rd through November 29th. If you have any questions, please contact the Religious Education office.
~~~~~~~~~~~~~~~~~~~~~~~~~~~~~~~~~~~~~
No habrá Clases de Catecismo comenzando el 23 de noviembre al 29 de noviembre. Si tiene alguna pregunta, comuníquese con la oficina de Educación Religiosa.
Make sure to Subcribe to our YouTube Channel at / Asegúrese de suscribirse a nuestro canal de YouTube en

Saint Charles Borromeo Bloomington California

Follow us on our Facebook Page at / Síguenos en nuestra página de
Facebook en

San Carlos Borromeo (Roman Catholic Church)

ONLINE GIVING IS HERE!!!

A Secure & Convenient Way to Contribute to Your Parish
Una manera segura y conveniente de contribuir a su parroquia

Online donations may be made at any time from the comfort of your own home or any place with internet access. Online donations are credited to your tax statement for the end of the year (except when made anonymously), and you can change your account preferences and donation amounts at any time.

Las donaciones en línea se pueden hacer en cualquier momento desde la comodidad de su hogar o desde cualquier lugar con acceso a Internet. Las donaciones en línea se acreditan en su declaración de impuestos para el final del año (excepto cuando se realizan de forma anónima), y puede cambiar las preferencias de su cuenta y los montos de las donaciones en cualquier momento.

Click here for more information / Haga Clickaquí para más información
Estamos tratando de llegar a los 1000 suscriptores en YouTube y necesitamos su ayuda. Por favor haganle "Click" al enlace de San Carlos Borromeo que esta aqui y cuando llegen a la pagina de YouTube de San Carlos Borromeo hagale "Click" a "SUBSCRIBERS" O si esta en español "Subscribase". Hasta hoy tenemos 401 subscripciones. Por favor pase esta informacion para poder llegar a los 1000. Gracias y que Dios los bendiga.

We are trying to reach our 1000 subscribers on YouTube and we need your help. Please click on our YouTube channel and click on the "SUBSCRIBE' button. We are currently at 401 subscribers. Please share this info and help us reach our goal of 1000 subcribers. Thank you and God bless you all.

Click Here/ Haga Click aqui >>>> Saint Charles Borromeo Bloomington Califronia

Parish office
temporary office hours are
Monday & Saturday
10am - 5pm
Tuesday - Friday
9am - 6pm
(909) 877- 0792

Religious Education office hours are Monday - Friday
3:30pm- 9pm
(909) 421-1494

Fax Number (909) 877-4304

St. Charles Borromeo

Masses / Misas
Monday - Friday/Lunes - Viernes
7:30am Bilingual / Bilingüe
Thursday/Jueves
7pm Spanish / Español

Saturday/ Sábado
English 6pm
Español 8pm

Sunday / Domingo
Español 6am
English 8am
Español 10am
Español 4pm
Español 6pm
Español 8pm

Sacrament Adoration
Mon., Tues., Wed.,
7pm - 8pm
Thurs.,
8pm - 9pm
Friday 7pm - 9pm

Adoracion Santisimo Sacramento
Lun., Mar., Mier.,
7pm - 8pm
Jue.,
8pm - 9pm
Viernes 7pm - 9pm

Confessiones / Confesiones
Thursday / Jueves
5:30pm - 6:45pm
Friday / Viernes
9am - 10am
Chiquitin Missionero


Los Cursos de Chiquitín Misionero Siguen. Estaremos subiendo videos todos los Sábados en nuestra página de Facebook




Catholic News & Perspective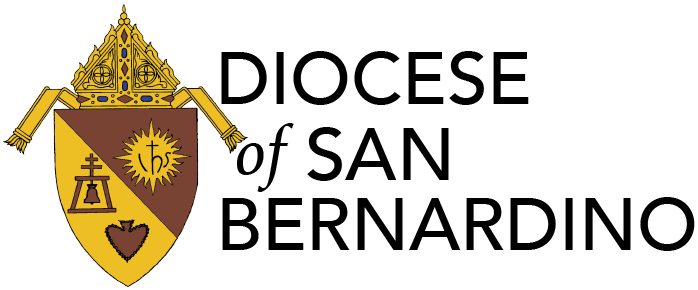 RESOURCES OFFERED BY THE DIOCESE OF SAN BERNARDINO